It might be time to admit that summer is over for 2022, but don't be too disheartened because autumn has officially arrived! In all its pumpkin-spiced, orange colours and cosy-vibe glory, that is. And while you may be thinking about getting out your faux-fur throws, gold decorations and string lights from the back of your cupboard or reaching for them from the loft, we won't blame you for wanting to buy just a few more timeless pieces to update your home this year.
Most of our favourite stores have already dropped their autumn and winter 2022 homeware collections online, so it's time to get searching. Whether you're looking for on-trend accessories, handmade home decor or even eco-friendly options, we've done the shopping for you this year. Yes, we've browsed autumn home decor at all of our favourite sites, and these brands seemed, to us, to offer the best of the best for 2022. 
Suiting all styles and budgets, you're sure to find some cheap and chic autumn buys for your home. From gorgeous autumn wreaths to adorn your door to leaf-patterned bedding to dress-up your bedroom, there are beautiful buys for every room. There's no forgetting about the spooky season (how could we!) with some added Halloween decorations in the mix, too. 
Find plenty more autumn decor ideas to elevate your home for the colder months.
Where to buy your autumn decor in 2022
Whatever your look or budget, we have an option for you below. From Etsy for unique handmade picks, to Amazon for something you can grab by the weekend for a quick refresh, see our favourite places to buy (and what to buy from them).
1. Amazon 
Amazon is the online destination for just about everything, including home decor. And this autumn, they've got a great range of novelty decorations, wreaths and garlands to welcome the season home. Plus, there are plenty of those chic faux pumpkins we're loving this year, for cheap. Use them as a centrepiece, put them by your door, or have them on your sofa and bring autumn into every space. 
Browse Amazon's autumn decor (opens in new tab) .
2. Dunelm 
Dunelm is the master of cosy home decor with all the soft furnishings you can find. From teddy throws, to velvet cushions and more, you'll be able to ready your home for the season in style. Their winter essentials range features more practical pieces too, like their cosy bedroom collection, with some of the best bedding to prepare you for the cold nights coming. 
Shop Dunelm's autumn/winter essentials  (opens in new tab)
3. Etsy 
Whether you're looking for a cute crochet cushion or fall-scented candles, Etsy has a load of handmade decor to dress up your home this year. There are crafters galore offering their talents to choose from, including trinkets, wall art and personalised pieces. It's the best place to buy from small businesses and bring autumn cottagecore home. 
Shop autumn home decor at Etsy (opens in new tab). 
4. H&M Home 
For on-trend items at an affordable price, H&M Home has all the autumn decor to kit out your space in style. There are fresh sheets in cosy colour palettes, fragrances to spice up your home and ornaments to adorn your side table, dinner table or desk area. Your house will be as Instagrammable as ever! Oh and their new Classic collection (opens in new tab) drop for fall has timeless styles you can bring out year after year. 
See H&M Home's autumn range (opens in new tab) out now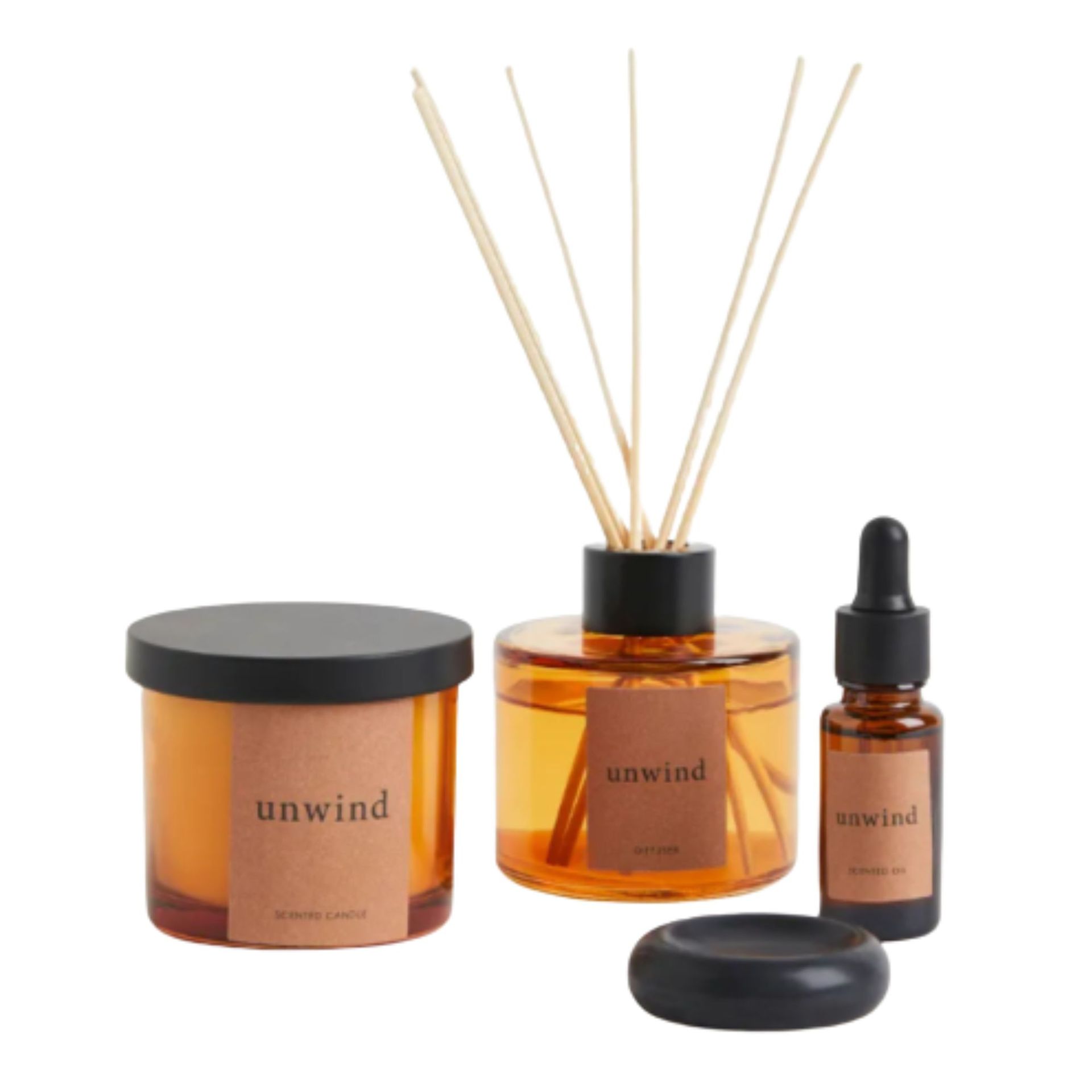 (opens in new tab)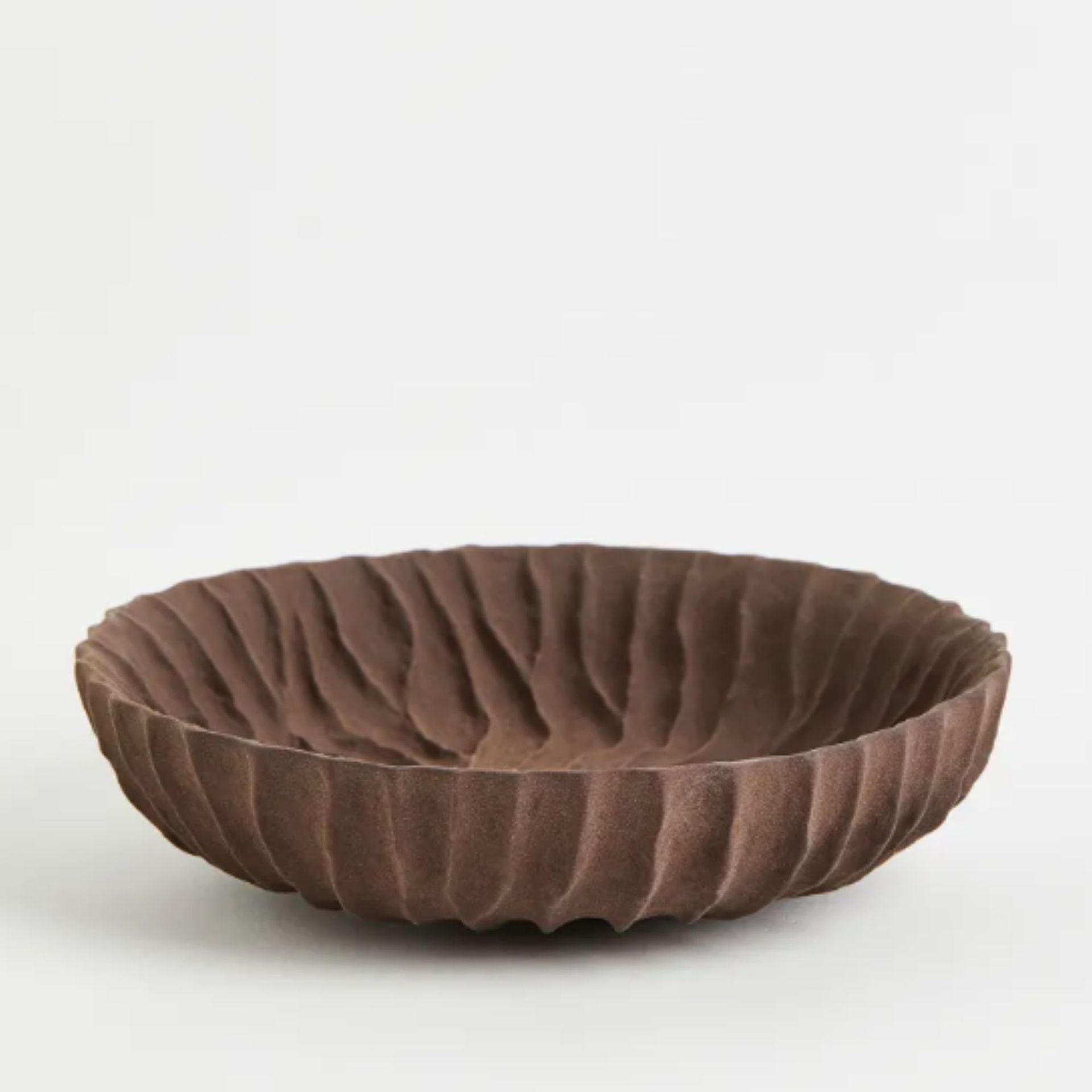 (opens in new tab)
Decorative stoneware bowl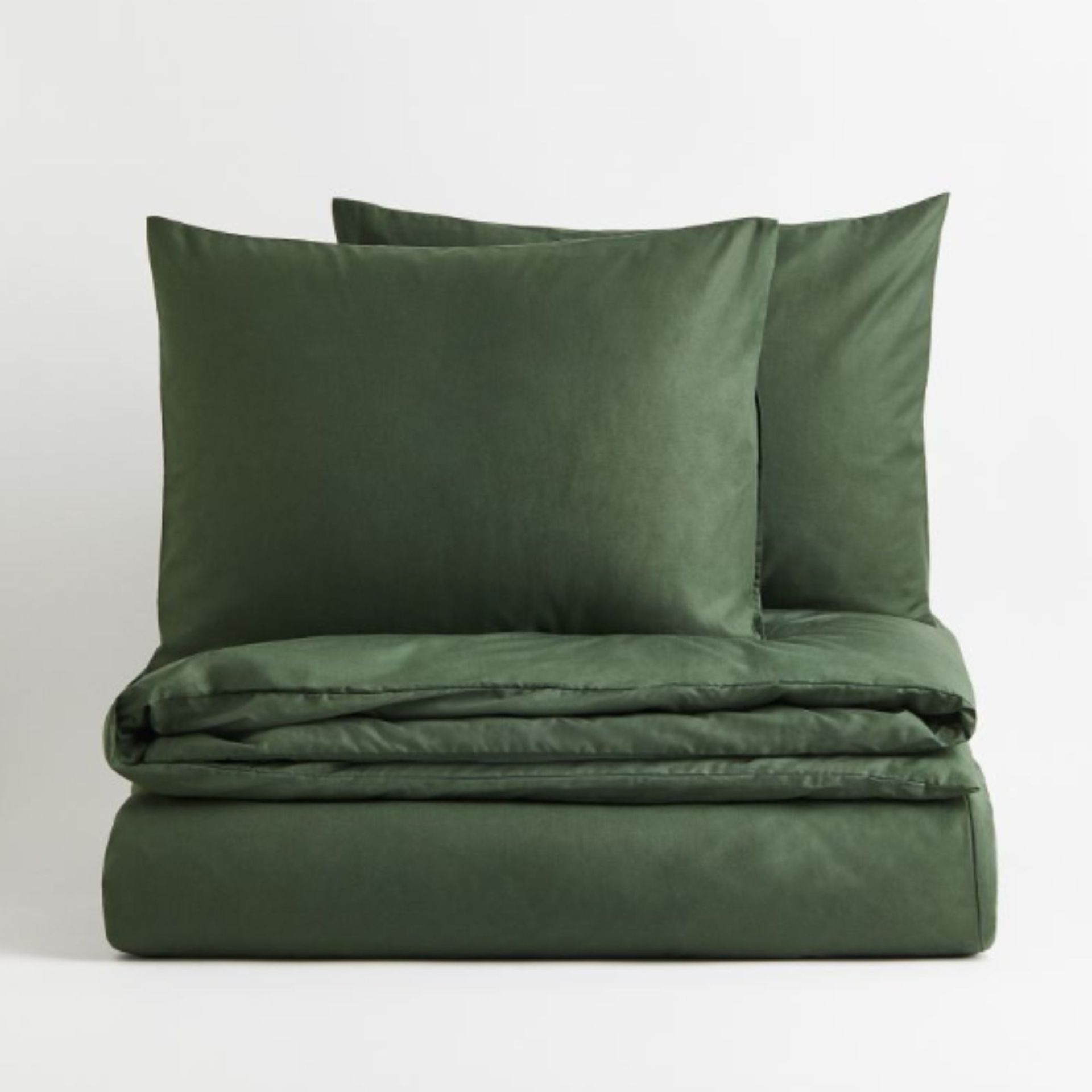 (opens in new tab)
Cotton double/king duvet cover set
5. Lights4fun 
Whether you're decorating for spooky season or to cosy-up your current situ then candles and lights will do the trick. A good set of fairy, or festoon, lights will bring festive feels to any location, and a candle can create a cosy atmosphere. Lights4fun is our favourite for finding just that. They've got all the light-up autumn decorations you'll love. 
Visit Lights4fun for autumn decorations (opens in new tab) 
6. Made.com
Made.com is the destination for on-trend, design-led pieces that'll add an ultra-stylish touch to just about any home. From modern furniture designs to sleek storage and contemporary home decor, there's something you'll love if that's the look your going for. And whilst they're usually at affordable prices, the good news is, there are tons of autumnal decor picks in the Made.com clearance section. 
Find you next autumnal decor design at Made.com (opens in new tab)
7. Next 
If you're wanting to totally refresh your space with a few timeless buys to get you through the season then Next is a great place to shop. Their new collection is giving us cosy-chic vibes, with everything you could think of, from rustic living room furniture to wall art and decorative accessories. All for a reasonable price too! 
Browse new-in seasonal buys at Next (opens in new tab) 
8. Wayfair 
Wayfair is a one-stop-shop for pretty much anything for your home, with more than affordable prices. So whether you're wanting a new deep-pile rug to cosy-up your living room, some new kitchenware to cook some seasonal dishes, or bedding that'll give your bedroom an autumnal edge, they've got it. There are current offers on across sales pages too, so keep an eye out for discounted autumnal buys. 
Find autumn decor at Wayfair (opens in new tab)
How we chose these autumn decor collections
There are many retailers out there offering autumn buys for your home. Think pumpkins a-plenty, winter spiced scented candles and all the throws and cushions you can think of. But deciding where to shop, and the best places to buy from will depend on a few factors. Whether you're wanting to spend a lot or a little, are looking to buy from small businesses or purchase items that match your already very modern aesthetic, will all play a part. 
The places we've listed above offer cute, budget-friendly buys to help cosy-up your home in colours of orange, red, green and brown. What's autumn decor without a fall palette right? They're our favourite stores, that are often featured in our buying guides and collection release announcements. So whatever seasonal piece you find, you're sure to love it – after all, I couldn't resist splurging on a few whilst shopping myself. They get my guarantee! 
When should you put up autumn decor?
There's no rule book to follow when it comes to decorating for autumn. That being said, new research from bedding retailer Secret Linen Store confirms the official date you should start styling your home for the season is 17th August.
Molly Freshwater, co-founder of Secret Linen Store (opens in new tab) comments: "Our research shows that whether the summer is fading or not, from the 17th August we're looking forward to the next season and all its creature comforts; longing for sweater weather, pumpkin spice, soft lighting and super soft blankets. If you've been scrolling on TikTok recently, you can see so many people wishing for those cosy autumn interiors again."
How do I make a home cosy for autumn?
There are more than a few autumn decor ideas and trends to try out whilst cosying up your home. Aside from turning the heating on (which we're all avoiding this year), you can make your space cosy in other (less expensive) ways. There's a classic formula: light a candle (and these are our favourite scented candles for autumn), chuck a throw on the sofa and cook a casserole, for example. And while you're at it, you could read your latest Real Homes' subscription, since there's an autumn offer to be had. 
Otherwise, we've got plenty of guides that will help you get into the spirit. From autumn fireplace ideas to autumn tablescapes, so that you can start making notes.