By Amy Burger
Special to the Post-Dispatch

The Lafayette Square home of Dave and Marlon Taubenheim is a bit of an anomaly in the neighborhood. For starters, it was built in 2017, though you would never know it from its façade, which convincingly echoes the Victorian era homes the area is best known for. It also has a spacious outdoor living area with a pool and hot tub, one of just a few in the neighborhood. The backyard oasis will be on display to the public as part of the Square in Bloom Garden Tour on June 4.
The Taubenheims are proud St. Louis transplants and couldn't be happier with their decision to relocate to the city during the pandemic. They had been living and working in Washington, D.C., but when things shut down and working from home became the norm, their priorities shifted. Marlon is originally from Honduras, while Dave grew up not far from St. Louis in Mount Vernon, Illinois, where his mother still resides. He also has a brother in the area.
"Moving to D.C. was one of the best decisions we ever made career-wise; the better decision was knowing when to leave," says Marlon.
While he admittedly didn't know much about St. Louis, Marlon had been charmed by Lafayette Square on a previous visit. "We came in 2015 and his brother and sister-in-law took us for a walk in the neighborhood. I love beautiful doors, so I started taking pictures of the doors, and I said to Dave, 'Wouldn't it be nice to live in a neighborhood like this?"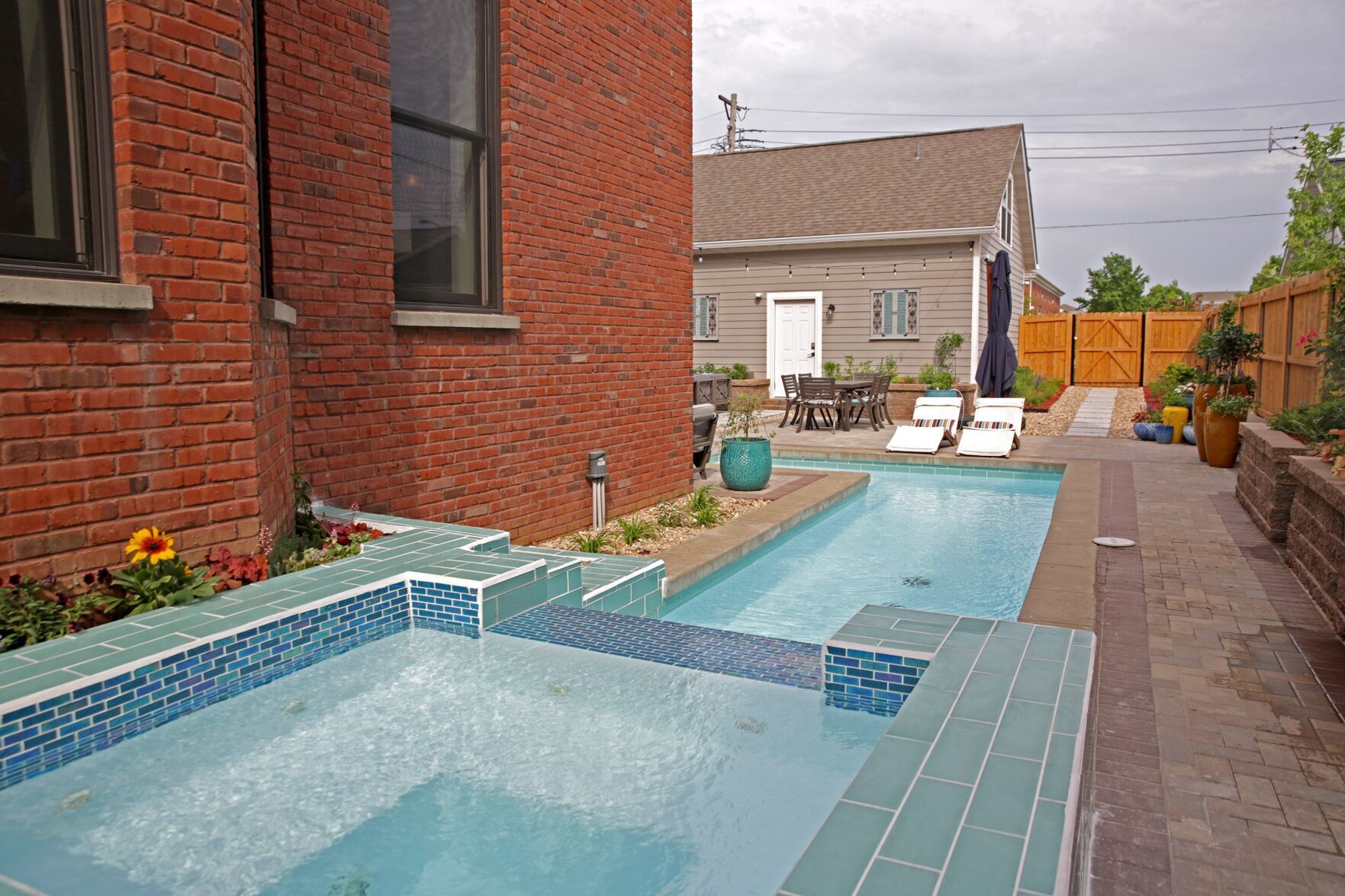 Wanting to live in a walkable neighborhood and considering how much cheaper real estate was in St. Louis compared to D.C., they engaged a real estate agent and started house hunting primarily in Clayton, the Central West End and Lafayette Square. With its open, modern layout and numerous amenities, they immediately saw the potential in their Lafayette Square house and knew it was the right fit for them.
"One of the things I noticed was, if we furnished it right, this was the ideal pandemic house in the sense that its big enough for us to have lots of different activities to do," Dave recalls.
In addition to the home's spectacular outdoor space with a pool, hot tub and fire pit seating area, the finished lower level includes a media room with movie-theater style recliner seating and a 13-foot screen, a home gym, another TV lounge area and a bathroom. The two-story garage has a heated and air-conditioned upstairs office with its own bathroom and a fantastic view of the Gateway Arch to the east. With four bedrooms and 5,000-square feet of living space, they also had room to create a large home office for Dave on the second floor of the main house as well as a guest suite for Dave's mom, decorated in her preferred style.
The fully open main floor has plenty of comfortable seating, a stunning statement fireplace, a beautiful chef's kitchen and a dining area with a long table perfect for hosting dinner parties. The space is filled with color, much of it from the beautiful artwork the couple has collected from around the world, including Mexico, Costa Rica, Peru, Guatemala, India and Spain, among other destinations.
"We wanted the house to look like what we love, which is travel," says Marlon. "There is something from every country we've been to."
The art is complemented with an eclectic mix of contemporary and, most importantly, comfortable furniture purchased mostly at retailers like Carol House, Home Goods, Wayfair, Houzz and even Etsy.
Being relatively new, the interior of the house only needed some basic cosmetic updates such as painting all the rooms. The only area that underwent a significant renovation was the outdoor living space, which the Taubenheims recently gave a complete overhaul. "The backyard was all concrete and Astroturf," Marlon says.
They had new tile installed in the pool and hot tub and completely re-landscaped, adding stone patios, modern walkways, new garden beds and built-in raised planters. An avid gardener, Marlon carefully planted a mix of perennials including plenty of native plants designed to attract bees and butterflies. "We want to welcome wildlife," he says. He also included herbs for cooking, another passion.
Comfy outdoor sofas surround the built-in fire pit, which the Taubenheims re-clad in stone. String lights draped above provide added ambiance in the evening.
"When you're in this backyard, you forget you're in the middle of a big city," says Dave.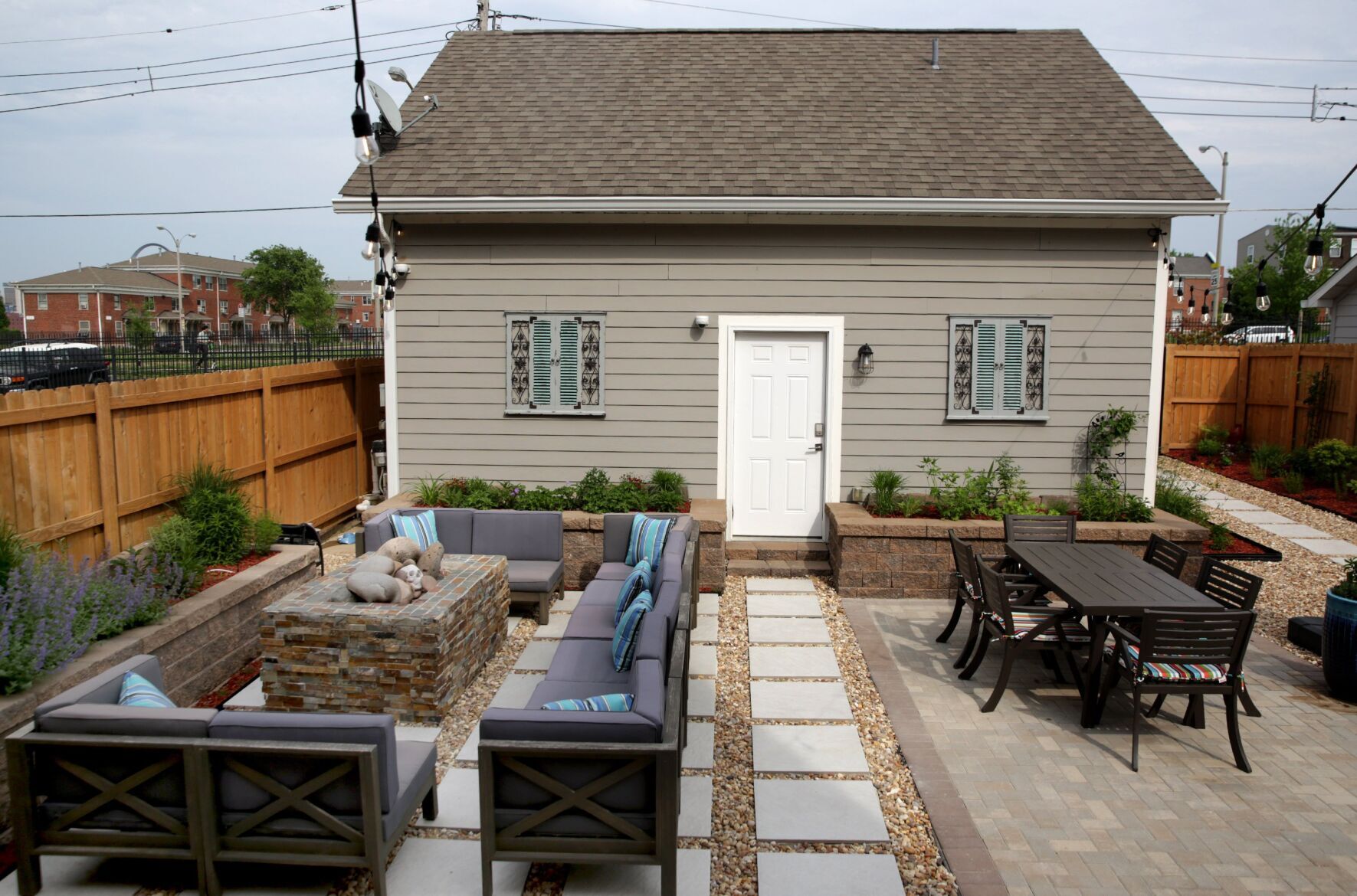 The Taubenheims now enjoy being able to share their space with friends and family, re-envisioning it as the ultimate entertaining house. They have no regrets about moving to their adopted city, particularly the close-knit Lafayette Square community.
"This is the first time we know our neighbors, and we've had five houses," says Dave. "It's a great place to be near family. We were able to make a wonderful home."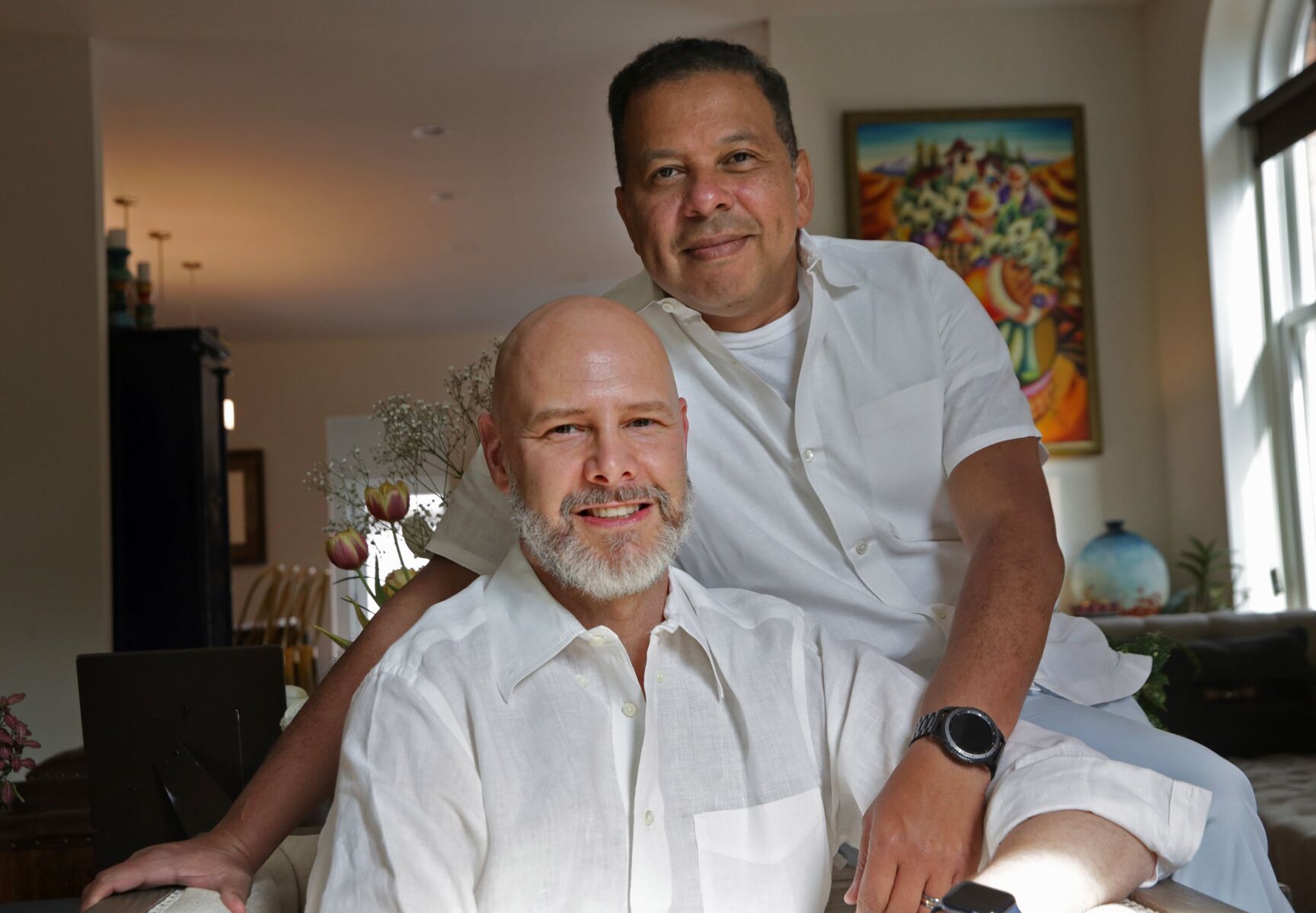 Dave (left) and Marlon Taubenheim
Ages • Dave is 49, and Marlon is 54.
Occupations • Marlon is recently retired from the National Park Service; Dave is a data scientist with Nvidia.
The Square in Bloom Garden Tour and Antique Fair
What • This tour offers the chance to get a glimpse of some of the city's most beautiful outdoor spaces. The event also includes an antiques fair, a vintage Packard club car display, a trolley, an evening concert and more.
When • 10 a.m. to 5 p.m. June 4