Beautiful patio gardens in Gulfton link residents to the lives they left behind in Latin America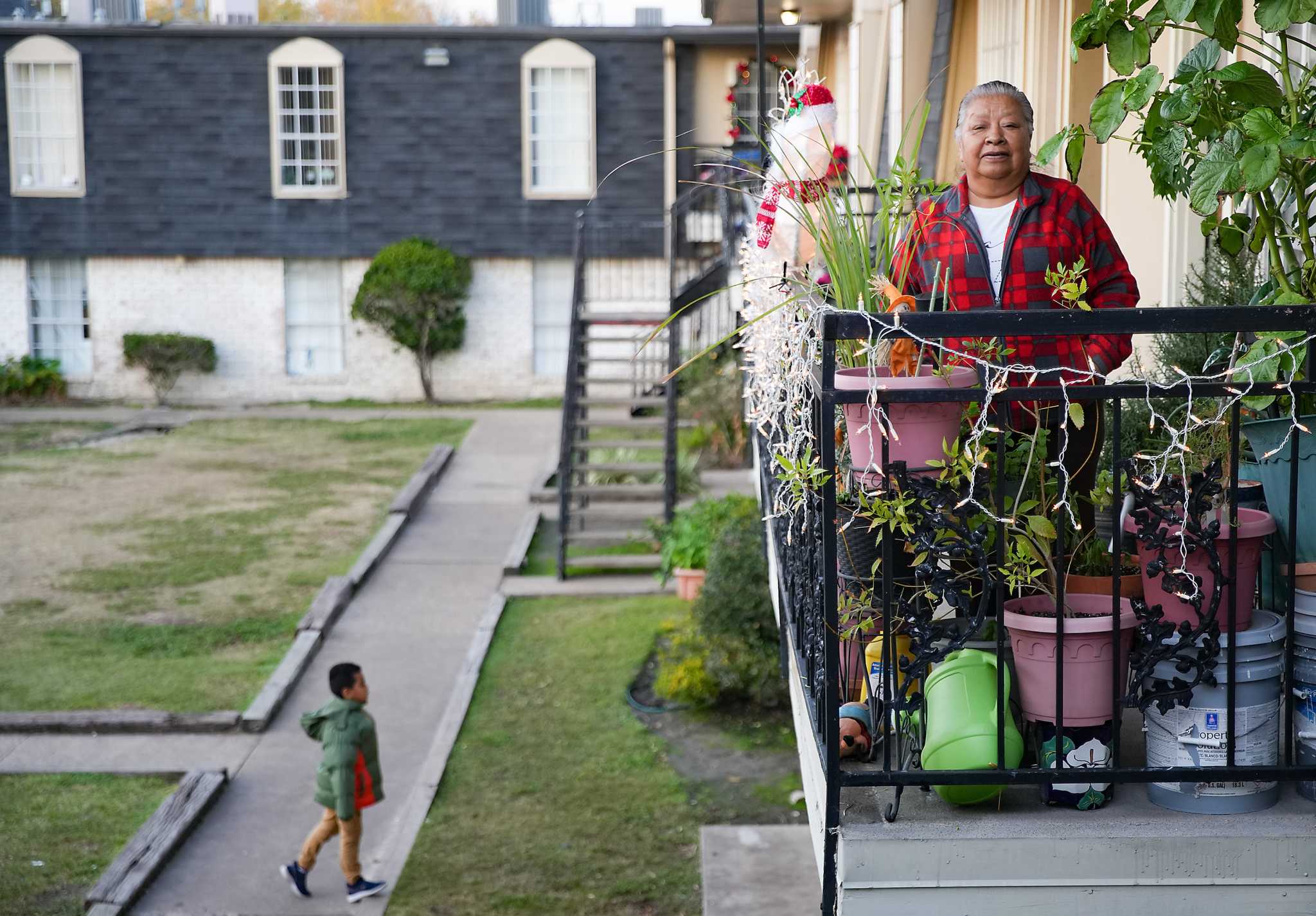 In southwest Houston, neighbors living in Gulfton's sprawling apartment complexes come from all over the world — El Salvador, Mexico, Afghanistan. In this dense and diverse urban space, many residents are beautifying their neighborhood, caring for potted plants, fruits, vegetables and herbs, including some plants that they first learned to cultivate back home.
Walking past these porch plant gardens, a passerby can spot a papaya tree by a front door, admire roses sprouting tall above metal porch railing or smell Cuban oregano waiting to be plucked. The plants being cultivated on patios often link residents from Latin American countries to the customs and culture of their homelands.